What we stand for
Our Vision, Values, and what customers say about our people
Our Vision and Mission
Be the New Zealand leader in promoting, implementing & practicing "what good looks like" for modern management of information & knowledge
Our Values
Team Players
We've got each other's backs
Playing your part, supporting & trusting others to do theirs
Gracefully receiving feedback & providing constructive feedback to others
Interacting respectfully taking into account behavioural preferences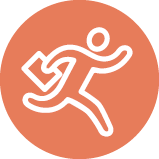 Thriving
Feeling valued & making a difference
Challenging, fulfilling & meaningful work
Playing to your strengths & interests
Opportunities to grow and learn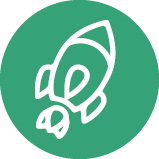 Challenging Ourselves
Are we making work better?
Raising the bar/redefining what "good" looks like
Delivering on this
Continually improving delivery & working together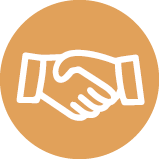 Reliable
We do what we say we will
We communicate early if we can't
We make sure we know what the expectations are for the job at hand
Our planning is proactive to meet deliverables
Great experience & outcome
Customers are delighted with our work
Great experience working with us, confidence that we will understand their needs & act in their best interests
Pragmatic solutions that embrace constraints
Multi-disciplinary teamwork; problem solving & 'attention to detail' delivery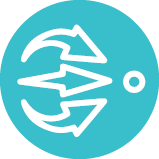 Prepared
We think ahead & do the preparation
Allocating time & headspace to perform well in deliverables, meetings and their follow-up
For deliverables, meetings and their follow-up
Not taking expedient shortcuts, by considering what can go wrong & taking actions to minimise this
How our values come alive...
Mark made the technical aspects and implementation process easy to understand. We have a fantastic result that I am proud of and so is my company.
IL has been fantastic in collaborating with us to design an intranet that reflects our values, culture and identity. The design process was simple and straight forward. From "Go Live", we had all the tools and knowledge to maintain and update the content independently
I just wanted to let you know how much I enjoyed working with Dee. She was very helpful and generally nice to be around. She was a very good teacher and I found her very easy to take directions from.
Lydia is a star, she is doing very well
Greg, the course flowed well & introduced sections in an easy to understand way
Chrissie, I would like to pass along a big thank you to you and Kate for the successful stand up of our solution for Board members.  Kate was professional and knew the product and the members that she spoke with were all up and running in record time.
Don't take my Jude away from us – work really well together and really appreciate what she does around updates /errors. Brendon also really good and helpful
Hey Liam, just wanted to say thanks for all of your help today. You do an amazing job, it's great knowing that you are there if I need and always so quick to respond.
Aretha has said how much they love working with Meta. They are finding her responsive and very helpful. She is particularly good at getting technical people to explain things in a way we can understand, leading the discussions and asking questions so that we get what they need.
I wanted to take this opportunity to thank you Clayton for all your hard work that you have put into our project. We really appreciate your open can-do attitude to all the different tasks that we asked for. On many occasions we would not have made the progress we need if it had not been for your skillset and your great attitude
In particular Kristy and her team have provided excellent resources in the design and project management areas. In particular they have provided excellent resources in the design and project management areas
David's role as a mentor for not only our project team staff, but across the other concurrent projects as well.  His capabilities, knowledge & approach are greatly appreciated
I just want to take this opportunity to say how awesome it has been working with you. Ivan, I love your work! You created a simple, clean and super user friendly front end. The feedback is a big thumbs up and I feel very proud to have been part of this journey to take a manual process and deliver a digital solution.
We are very happy with the service, Mark is awesome & amazing & this is the view of the wider project team
Chrissie has invested considerable time in understanding our business. She acts as an advocate for driving good outcomes for us. Proactive in arranging introductions with other subject matter experts or organisations on a similar journey, we are very happy with the "roles" that Chrissie performs for us
We are a light hearted team & Mark fits right in as a friendly face that people can talk to. The team is ready to go and so excited by the next phase
It's been an absolute pleasure to work with Liam. He's responsive, communicates well, follows process (and there's been numerous outages/changes he's had to push through)
I think that you are very fortunate to have a guy like Brendon, he has excellent technical skills and our questions and issues are always addressed quickly and efficiently.  It is great to have someone who just doesn't say " NO can't be done".  Many times I have asked questions and he has worked out a solution that has saved us many hours.
I liked best Paddy's style, so relaxed and knowledgeable. Very dynamic trainer – kept me engaged
Ian worked with our project team to help us understand and establish the appropriate site architecture for our SharePoint  implementation.
His wealth of experience and real-world insights made this very complicated topic easy to understand, and helped us avoid some significant issues in the future
We consider Meta an expert in electronic recordkeeping requirements. She was able to confidently discuss with our IT developers what steps they needed to follow to ensure the standards were met and reasons for why the standards were in place. She kept us focused and on track with our project plan and was very easy to work with.
Sarah has guided us through the various steps of our journey, has provided us with training opportunities, and through an in-depth knowledge of our culture enabled us to structure this major change in a very practical way.  
Katherine really knows her stuff and was great at getting them moved over.  They were really apprehensive about the change but in the end in turned about to be a complete non-event because of how Katherine helped them through the process
Grant facilitated an extensive workshop, including process management, discussion leadership and documentation. His ability to rapidly assimilate the organisational context for change, plan and implement a stimulating workshop programme, and to sense and appropriately respond to the differing styles among key players is in my opinion exceptional
David kept us on track with the various 'surprises' that appeared with a migration and always had a pragmatic approach in solving any issues. He worked as though he was a staff member, and was committed to the end result.