Building Sustainable 365/SharePoint Online Deployments: Lessons from the Field
Fully integrated information architecture, change management and governance is the key
Information Leadership has been directly involved in over a hundred serious New Zealand SharePoint implementations, and seen or reviewed that number again. Surprisingly, many of the failures that happen, do so not immediately but one to two years after implementation.


This whitepaper outlines our insights on what makes implementations successful or not.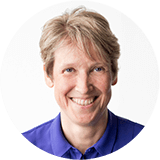 Whitepaper by Sarah Heal, Director and Co-founder.
Please log in to view this PDF below.
Not a member?
Register now for free.
Simply click the below register now button, register for free and get access to all of our resources for free.
Register now