With the never-ending deluge of content, AI and auto-classification are being heralded as the 'knights on white horses' who will eliminate or reduce metadata entry by users.
But how likely is this really?
In this provocative paper we explore:


Where AI and auto-classification are heading and a comparison of methods
What they are good for and where they are not suitable including real examples
Real examples of how metadata entry has been eliminated and how adoption skyrockets
Implications for file share migration to ECM
What is next and how you can make sure you take advantage of this next technology wave
This paper was delivered at the ALGIM Annual Conference in October 2018.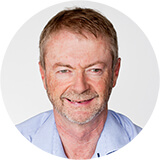 Whitepaper by Grant Margison, Director and Co-founder.
Please log in to view this PDF below.
Not a member?
Register now for free.
Simply click the below register now button, register for free and get access to all of our resources for free.
Register now