The Shifting Sands of Business Intelligence Projects
70% of business requirements for business intelligence change by the end of the first year.
Unfortunately, this isn't something that any amount of project management can fix – it's just the nature of this type of project...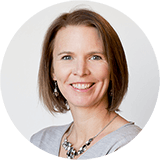 Whitepaper by Katherine Deacon, Senior Consultant and Strategic Data Management Specialist.
Please log in to view this PDF below.
Not a member?
Register now for free.
Simply click the below register now button, register for free and get access to all of our resources for free.
Register now