Your 365/SharePoint Online Implementation Checklist
This whitepaper provides a summary of our experiences working with organisations who are, or have moved to SharePoint Online in Office 365.

It provides insights on the common "implementation gotchas" we are seeing and the methods and techniques we are using to counter these.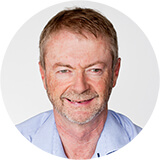 Whitepaper by Grant Margison, Co-founder and Director.
Please log in to view this PDF below.
Not a member?
Register now for free.
Simply click the below register now button, register for free and get access to all of our resources for free.
Register now