Getting SharePoint Right: What to Use Content Types for and Not!
Wondering how to categorise/design for document management in SharePoint so the enterprise design holds up in practice?


Read this Information Architecture article for recommendations and traps that kill usability and record keeping compliance!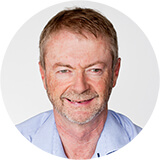 Whitepaper by Grant Margison, Director and Co-founder .
Please log in to view this PDF below.
Not a member?
Register now for free.
Simply click the below register now button, register for free and get access to all of our resources for free.
Register now