The 2016 Information and Records Management Standard sets out the minimum requirements for compliance with the Public Records Act. This provides the framework for how all public offices and Councils must approach their information management and recordkeeping initiatives and the governance of these. A key requirement is for all public offices and Councils to have an Executive Sponsor of Information and Records Management...


But what does this really mean? And where should the Executive Sponsor focus their attention?

This whitepaper gives straightforward answers to these questions and pragmatic next steps that your organisation can take, including:


Key responsibilities of the Executive Sponsor per the Information and Records Management Standard
How the Exec Sponsor can fulfill this role
Helping your organisation get on board with the role
How this effects your information and records management strategy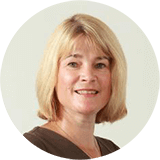 Whitepaper by Meta Mair, Principal Consultant.
Please log in to view this PDF below.
Not a member?
Register now for free.
Simply click the below register now button, register for free and get access to all of our resources for free.
Register now