Seamless Working Between SharePoint and Outlook? Yes, Really!
Even for us, as information management professionals, we have struggled to get users to save important emails into SharePoint on a regular basis.

The traditional approach to managing emails in SharePoint is to use one of the standard Outlook add-ins to create SharePoint 'drag and drop' folders. In our experience this seldom works as the left hand column gets more and more cluttered. Faced with 'drag-scroll-scroll-drop-profile' users eventually give up in frustration!


Harmon.ie provides a new approach which sees SharePoint delivered to the Outlook interface in a way that users love and that allows them to improve how they work. Read on to find out why users change their habits and how their organisations reap the rewards.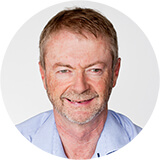 Whitepaper by Grant Margison, Director and Co-founder.
Please log in to view this PDF below.
Not a member?
Register now for free.
Simply click the below register now button, register for free and get access to all of our resources for free.
Register now