Four "Mobile First" Design Tactics Compared for SharePoint
SharePoint out of the box is usually pretty lousy at delivering a 'good enough' user experience for smart phones and tablets.


This whitepaper examines the four tactics we use to determine the best design for different solution types.

This includes leveraging out of the box when possible, liquid UI, Nintex, Harmonie for Mobile and bespoke software development. We compare the approaches with a real design problem and show how important the business context is to the choice.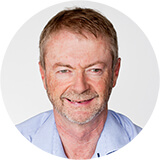 Whitepaper by Grant Margison, Co-founder and Director.
Please log in to view this PDF below.
Not a member?
Register now for free.
Simply click the below register now button, register for free and get access to all of our resources for free.
Register now