Organisational Engagement
This contains the slide deck from Sarah Heal's talk at the 2015 Digital Workplace conference.

Sarah covers how D
igital workplaces offer the promise of better business outcomes and making work better for staff.

Yet the default outcome is a mishmash of tools, ad-hoc designs and information architecture that doesn't really gel. This pushes people back from the promise of digital workplaces to the tried and true – outlook and file shares.


This talk discusses the processes and methods Information Leadership has developed and uses, to get digital workplace projects off to the right start and sets them up to be sustainable.


Sarah walks through a typical implementation and the trails, traps and opportunities that present themselves. At the heart of a successful outcome is a multi-disciplinary approach that gets the right levels of empowerment and engagement. She also squares off on some of the latest "conventional wisdom" about the digital future that we think just doesn't stack up.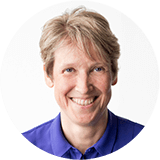 Whitepaper by Sarah Heal, Director and Co-founder.
Please log in to view this PDF below.
Not a member?
Register now for free.
Simply click the below register now button, register for free and get access to all of our resources for free.
Register now