Find out how much of today's work involves finding information, figuring out what to do and then orchestrating the follow-up.
This contains the slide deck from Grant Margison's talk at the 2015 Digital Workplace conference.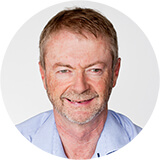 Whitepaper by Grant Margison, Director and Co-founder.
Please log in to view this PDF below.
Not a member?
Register now for free.
Simply click the below register now button, register for free and get access to all of our resources for free.
Register now