This ten page business case outlines the key business benefits of our iWorkplace designs and methodology that work on SharePoint platforms.

These include:


Filing and finding made easier
Less email traffic
Better knowledge retention and innovation
Continuous improvement platform
PRA compliance
Less information accidents and re-work
The document also takes a look at the inefficient practices of dealing with information and knowledge content used by staff in a typical organisation and the likely business impact. A strong case is then presented for utilising a range of SharePoint content designs and iWorkplace features as a platform for business improvement.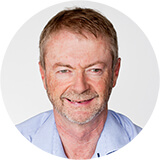 Whitepaper by Grant Margison, Director and Co-Founder.
Please log in to view this PDF below.
Not a member?
Register now for free.
Simply click the below register now button, register for free and get access to all of our resources for free.
Register now