SharePoint Feature "Share"
Microsoft introduced a new feature in the 2013 version allowing any user to "Share" a document with anyone else or even a group of people.
If the person or group do not have any rights to the document, this gives them rights to the document in-situ by giving that document (you can also do it for a whole library or folder at a time) unique permissions. If the giver has read-write or approval rights? You guessed it, the receiver can get these as well…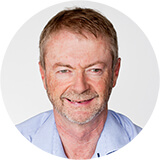 Whitepaper by Grant Margison, Director and Co-founder.
Please log in to view this PDF below.
Not a member?
Register now for free.
Simply click the below register now button, register for free and get access to all of our resources for free.
Register now