Managing Templates: A pesky problem
Do you create standard contracts, letters, proposals, checklists or instructions and struggle to have staff use the most up to date version?


What about Health and Safety, Business Process or Compliance documentation?


What about company branding on Documents and PowerPoints? How do you help staff use the right and most up to date version?


Templates can be the answer

Templates are a simple yet very effective way of driving consistency, and improving efficiency, within an organisation. This is particularly true when it comes to managing standard tasks and processes.


Yet we see the same problems repeated again and again: templates are out of date; there are too many of them; it is hard to find the correct template; and staff don't use them anyway!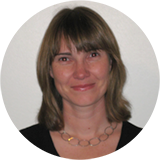 Whitepaper by Anita Rapson, Senior Consultant.
Please log in to view this PDF below.
Not a member?
Register now for free.
Simply click the below register now button, register for free and get access to all of our resources for free.
Register now