Managing & Publishing Critical Documents
Streamline and improve the management of your policies and procedures with Smart Case Files
Document management that users love series
Produced in association with Microsoft New Zealand.
Using the Smart Case Files add-in to SharePoint. All organisations have policies and procedures and yet these often languish, out of date, on intranets. Find out how to streamline and improve the management of your policies and procedures including:
Having confidence that the published version is always the current version
Restricting policy updates to authorised people only
Full audit trails of who changed a policy and when
A policy register to manage the review cycle
Targeted information presented to users based on their role, activity and device
And much more
We use stories from local and central government, health, science and manufacturing to show how to deal with the challenges around security, reliability and publishing. We also show how this design approach can be applied to a range of types of critical documents such as:
personnel files
meetings and agendas
project files
contracts
asset files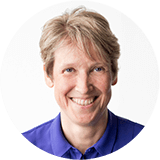 Presentation by Sarah Heal, Directors and Co-founder.
Please log in to view this video below.
Not a member?
Register now for free.
Simply click the below register now button, register for free and get access to all of our resources for free.
Register now