Smart Records for Commercial Organisations
A game changer for user adoption using the Smart Metadata add-in to SharePoint
Document management that users love series
Produced in association with Microsoft New Zealand
A practical alternative to user entered metadata. Wouldn't it be great if the users' experience was as simple as Windows Explorer but with metadata automatically captured?

This innovative solution gives all of the power of document management and search and includes a case study of ElectroNet.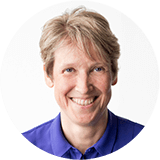 Presentation by Sarah Heal, Director and Co-founder.
Please log in to view this video below.
Not a member?
Register now for free.
Simply click the below register now button, register for free and get access to all of our resources for free.
Register now