Smart Records for Government Agencies
Support and drive Public Records Act compliance and good recordkeeping as well as play a key role in managing business critical documents
Document management that users love series
Produced in association with Microsoft New Zealand
See how easy it is to globally manage retention and disposal as well as getting quality user adoption monitoring, with Office 365 coupled with iWorkplace Smart Records.

Smart Records and Office 365 provides the foundation for making PRA progress by being the backbone of many of the essential initiatives needed for compliant recordkeeping and management of business critical documents. This will be of particular interest to your organisation's Executive Sponsor (the new responsibilities created in 2016 by Archives NZ) giving them the means of making tangible progress in bite sized chunks.
We will show how it automates recordkeeping and/or business processes via rules based actions, including bulk copy, move, lock down, send alerts and update metadata. This is great for managing large quantities of records migrated from file shares or dealing with business processes such as Official Information Act (or LGOIMA) requests, regulatory and consenting processes, claims process, correspondence and the like.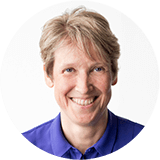 Presentation by Sarah Heal, Director and Co-founder.
Please log in to view this video below.
Not a member?
Register now for free.
Simply click the below register now button, register for free and get access to all of our resources for free.
Register now