Review, Strategy, Roadmap
Get off to the right start - or restart with Microsoft 365 and Microsoft Teams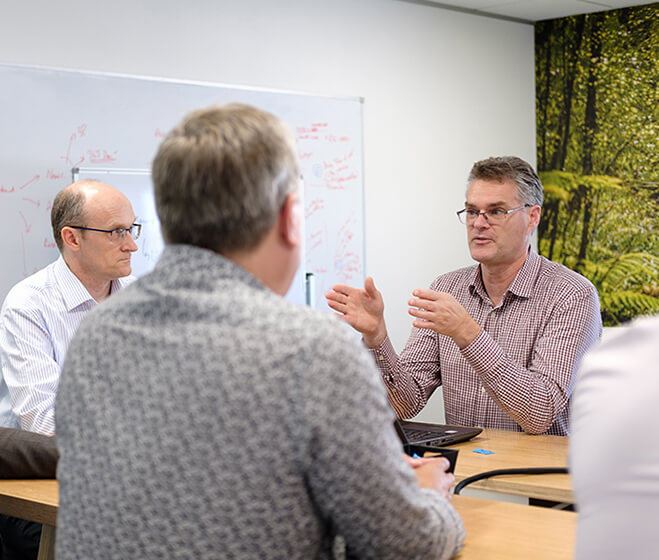 Roadmaps & Cost Models
A high level plan that is tuned for your business drivers, budget, needs and aspirations of working digitally
Cost Models that outline the workstreams needed & choice points including timing, functionality and who does what
Business Case
Goals & drivers: Working with you to understand your business drivers and information related pain points.
Kiwi examples: Drawing on social proof and examples of digital transformation at similar organisations.
Workshops & Briefings
Hands-on workshops for key ICT & IM professionals so they better understand what is possible, how it works and what other organisations have achieved
Executive briefings on digital transformation that other kiwi organisations are achieving & the options on how this can be achieved
Risk Mitigation
Key risks and mitigants identified across:
>> Technical and information protection
>> How to get benefits early
>> Getting executive active support
>> Change Management & adoption
>> Limiting OneDrive & ad-hoc Teams use
Technical
How Microsoft 365 should be set up. Security, Integration and third party access and more
Information architecture
Metadata, look and feel, navigation, use of auto-classification, and how to set up great search
Priority solutions
Ignite interest and get attention so your project gets off to the right start
Self sufficiency
How self-sufficient you should be, and how to build those skills
Change management
Adoption strategy - bringing key managers and all your staff with you
Governance
Set up monitoring, roles, and responsibilities for the long haul
Mobility options
What devices and use cases to build in to the overall design, as well as specific solutions
Extend Microsoft365
How to get more from third party Apps, Flow, Power Apps and Power BI
PRA & IPG
Information protection built into our designs to suit your circumstances
What we take into account
Budgets & timeframes
Your budget and timeframes objectives
In-house
What you can do in-house and how we can support you
Business drivers
Your business drivers and pain points
IT environment
Your current IT environment and what needs to change
Your priorities
Your solution priorities and tactics
Culture
Staff working styles, environment, and culture
Next Steps
View a webinar on our approach to digital workplaces.

Roadshow event: Moving to M365 cloud.