What we do
Get more value, build an enduring future, and access experts.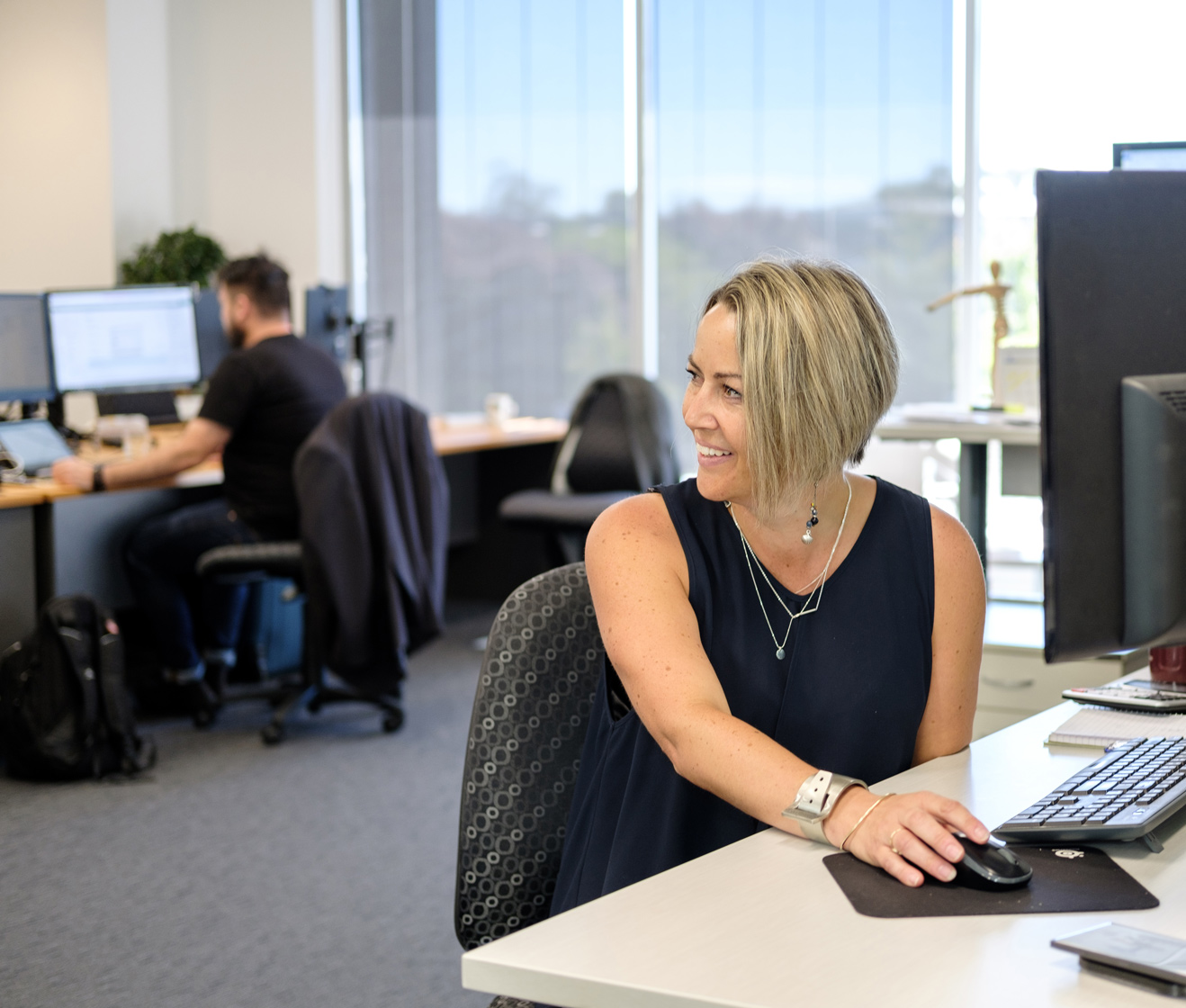 We are experts in setting up Microsoft 365 digital workplaces.
We set up your 365 digital workplaces so they are easy and flexible to use, while giving you the confidence and control to manage business-critical information and risks.
Design Leaders
Our designs include the things you need while maintaining an attractive, useful interface supported by powerful search and record keeping.
Every base covered
Systems architecture, Teams, technical support, user experience, strategy, governance, training, security, information and records management.
Migration Specialists
Our team has extensive experience in SharePoint Online, 2013, 2016 and hybrid approaches as well as migration from legacy EDRMS systems.
Our Microsoft 365 and SharePoint services include
Teams
Get the power to organise, analyse, find and manage files across Teams and Channels.
Intranet
Provide people with a useful and usable place to go to get things done and stay up to date
Collaboration designed
Use our Teams and Site design patterns to get more value from less Teams.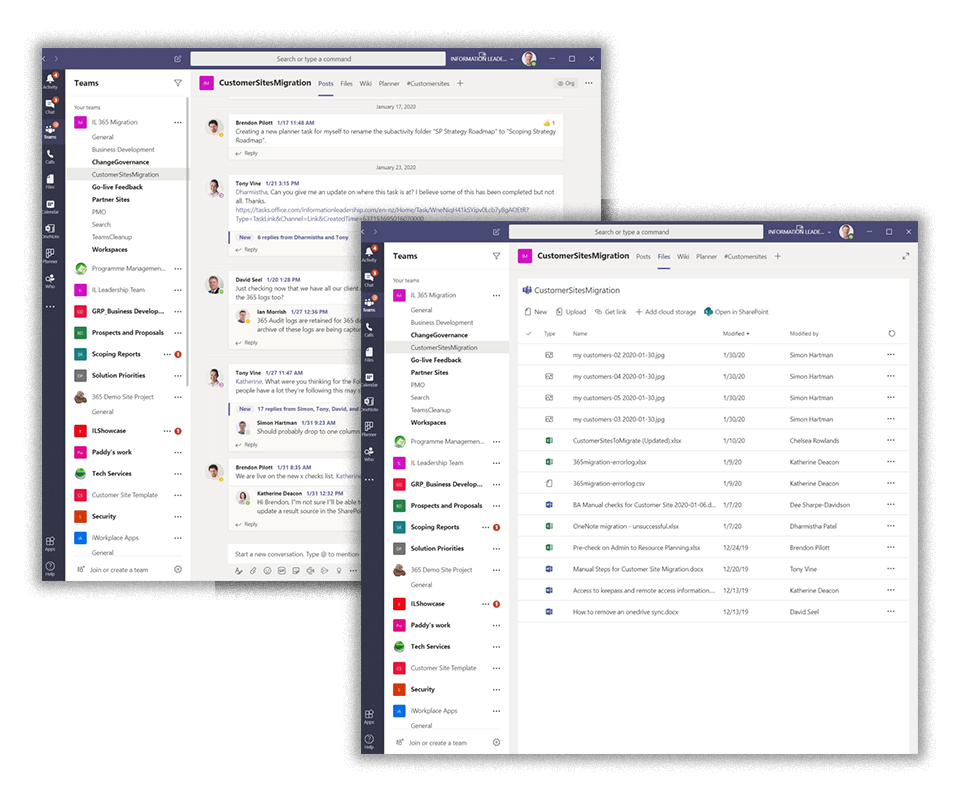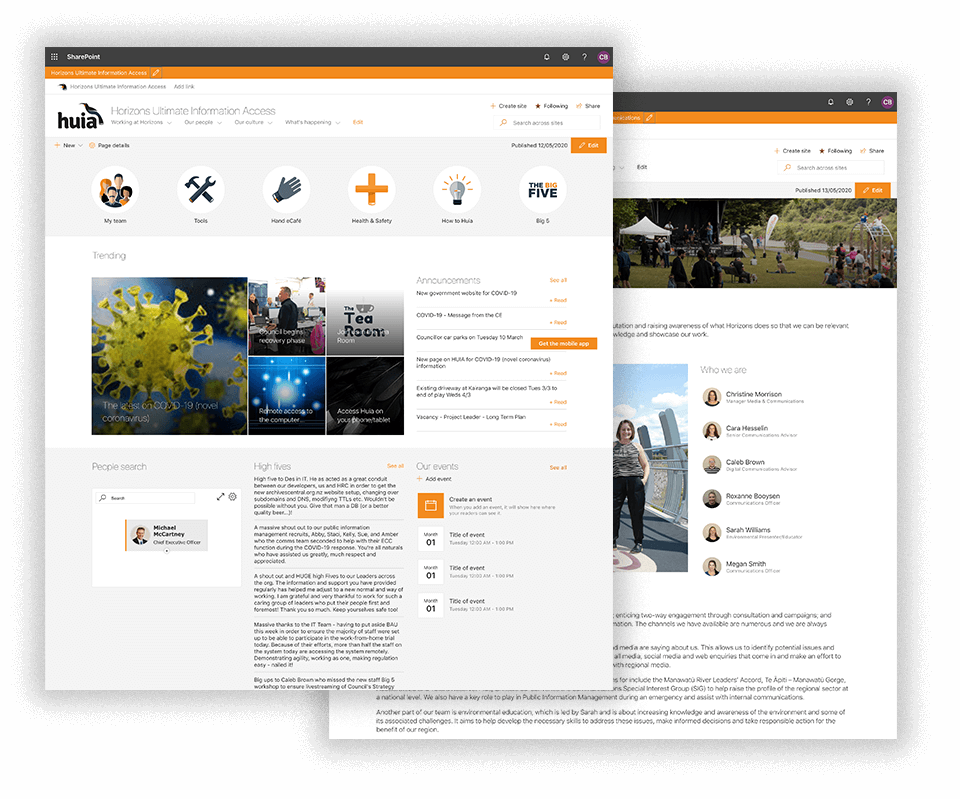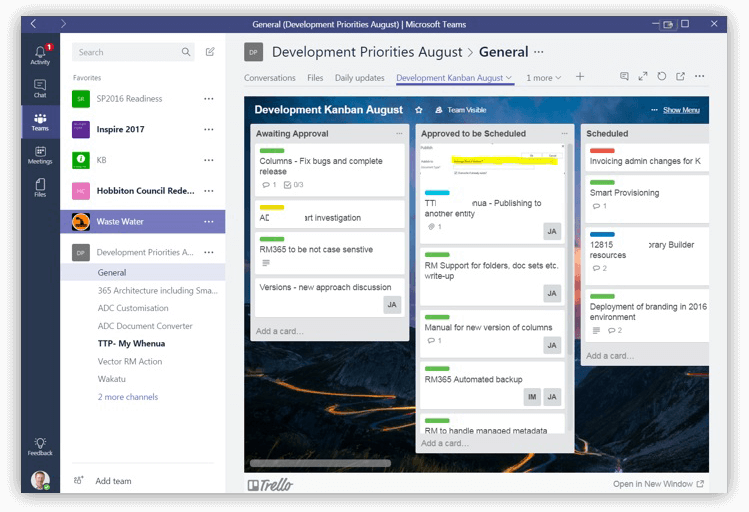 Digital workplace solutions
Modern document management and collaboration for projects, teams, and business activities as well as specific solutions.
Videos and images
Manage large volumes of multimedia files and large file sizes, with instant video play
Amazing search
Search SharePoint as well as external sources, and then filter results by metadata, multimedia, conversations, people and more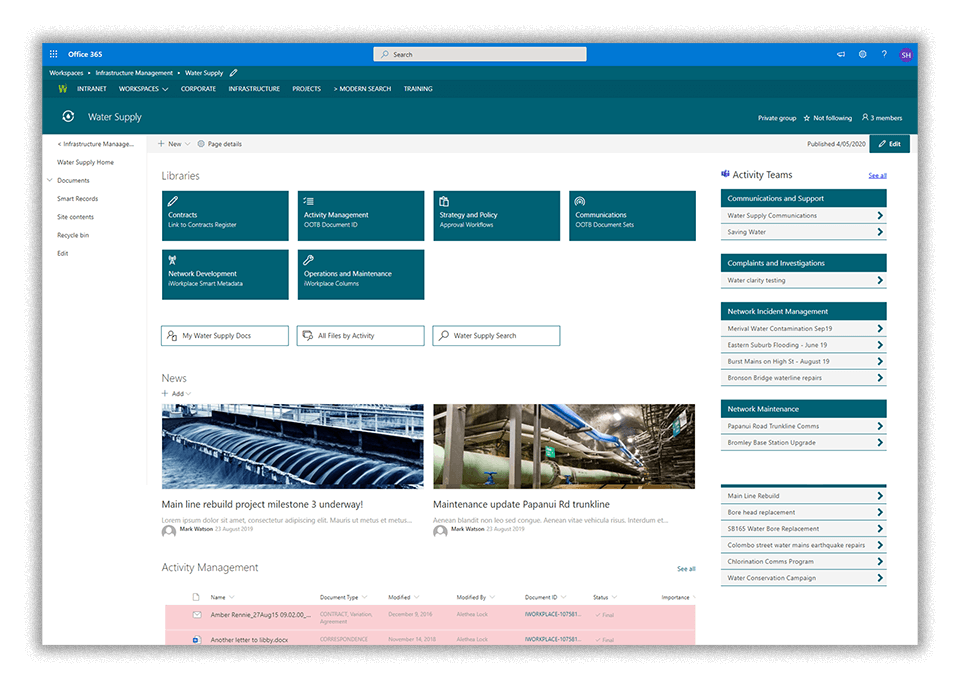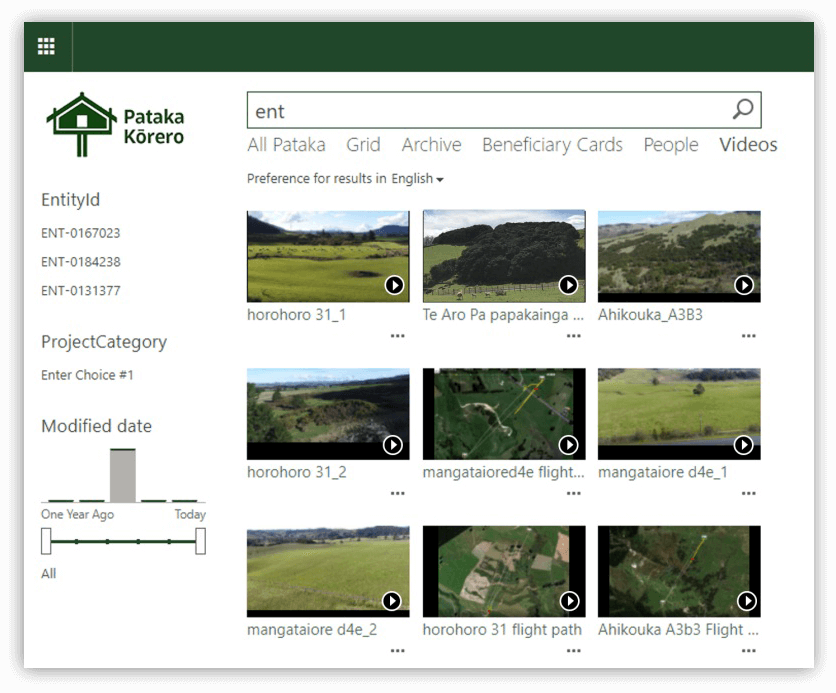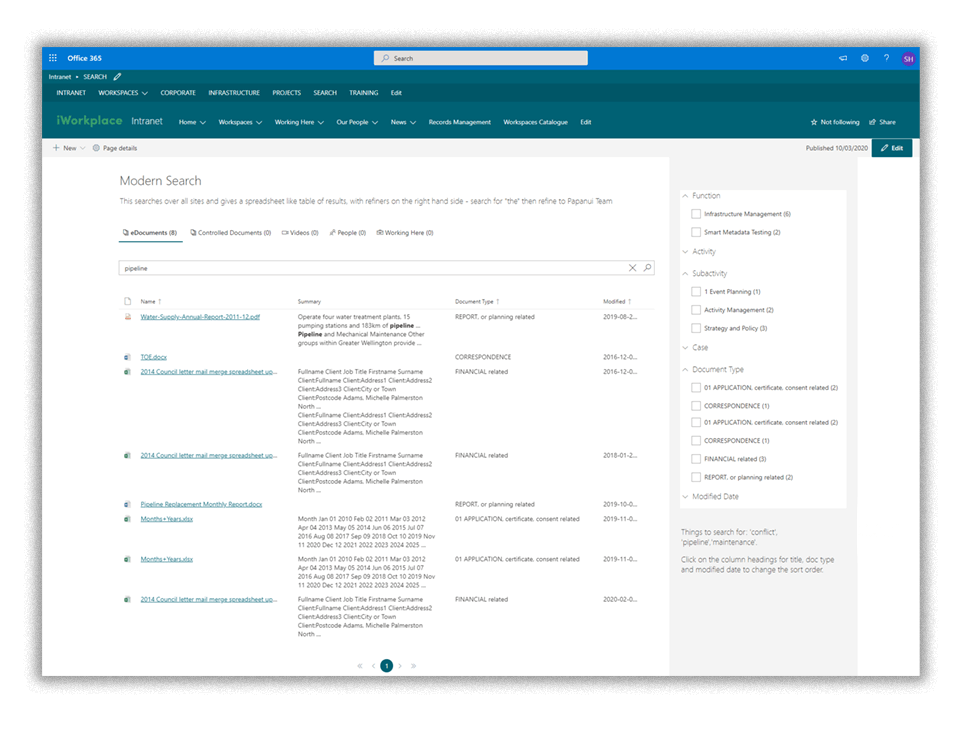 What customers say about us and our approach to Microsoft Teams and Microsoft 365.

Next Steps
Learn from and leverage our expertise by exploring our Information Management whitepapers, webinars and case studies.